Today 23rd of Apr 2019
Clouds and some rain: A low pressure over Mediterranean sea will bring some rainfalls.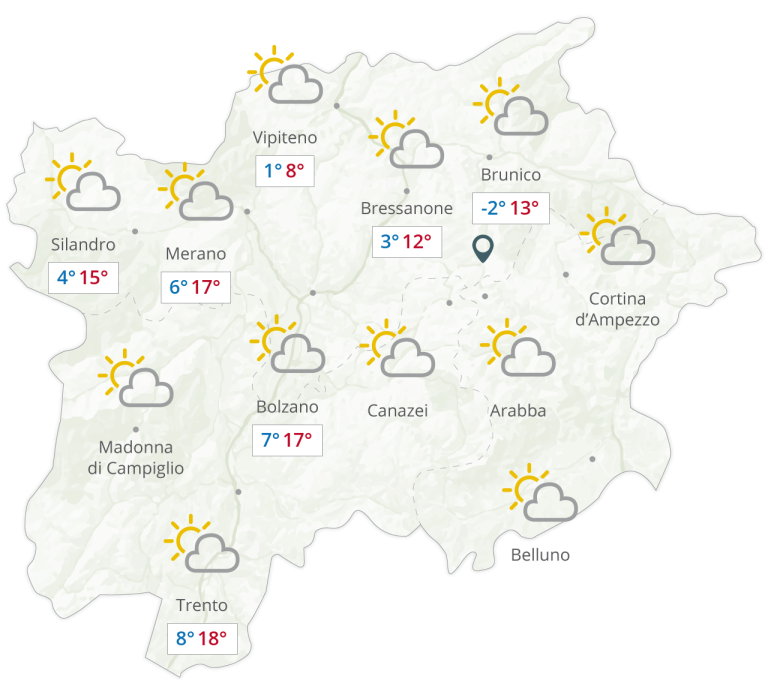 The weather
Cloudy sky with some rain in particular to the south. High values up to 10°/17°.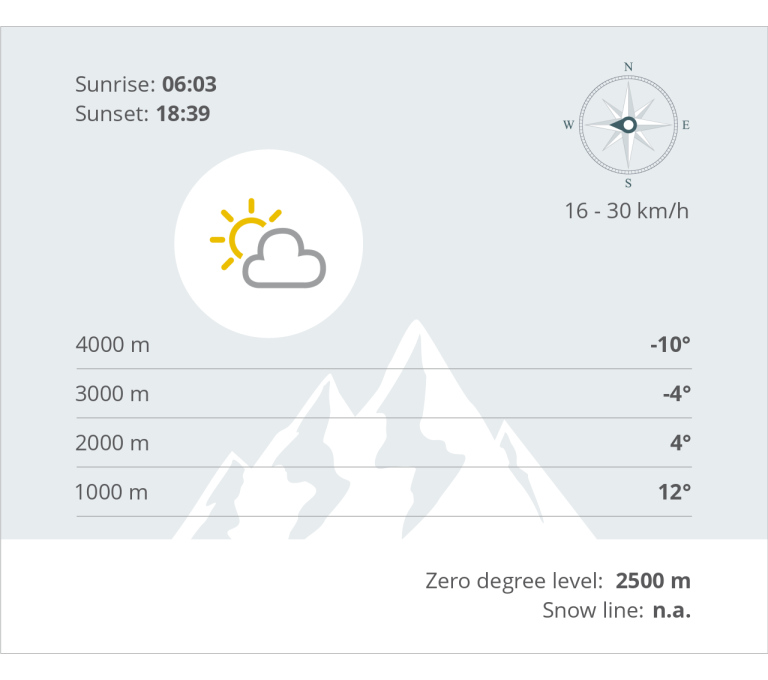 Mountain weather
Poor visibility. During the day precipitations will be probable in particular over the southern areas.
Tomorrow 24th of Apr 2019
Variable: Humid air reaches the region from the South.
The weather
Variable cloudy with some rain showers. Southerly winds. Maximum temperatures from 13° and 21°.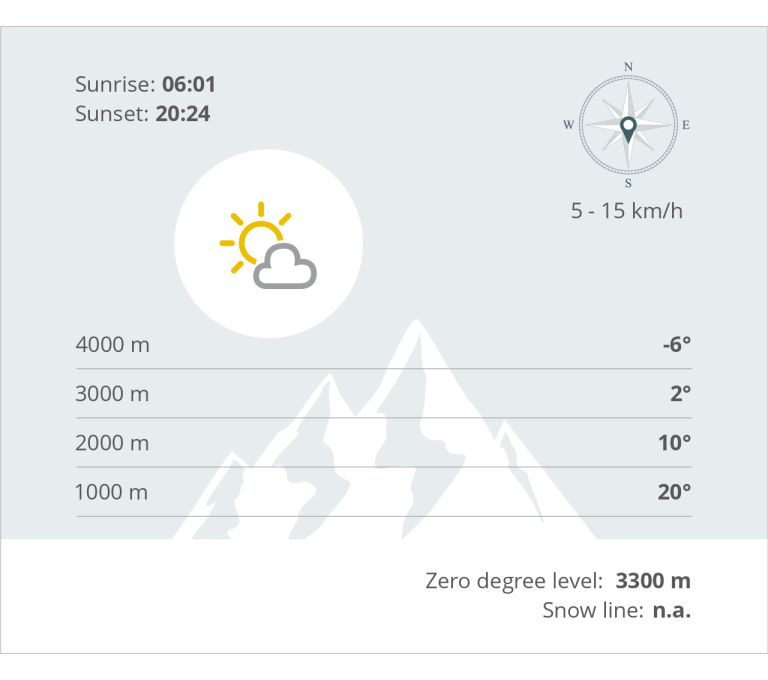 Mountain weather
Cloudy with some precipitations in the morning. During the day more sunny spells, some showers are still possible.
thursday
25
Cloudy
max: 23°
min: 4°
friday
26
Cloudy, moderate rain
max: 18°
min: 5°
saturday
27
Cloudy
max: 22°
min: 2°
sunday
28
Cloudy, moderate rain
max: 21°
min: 2°