Today 17th of Feb 2019
Sun: High pressure conditions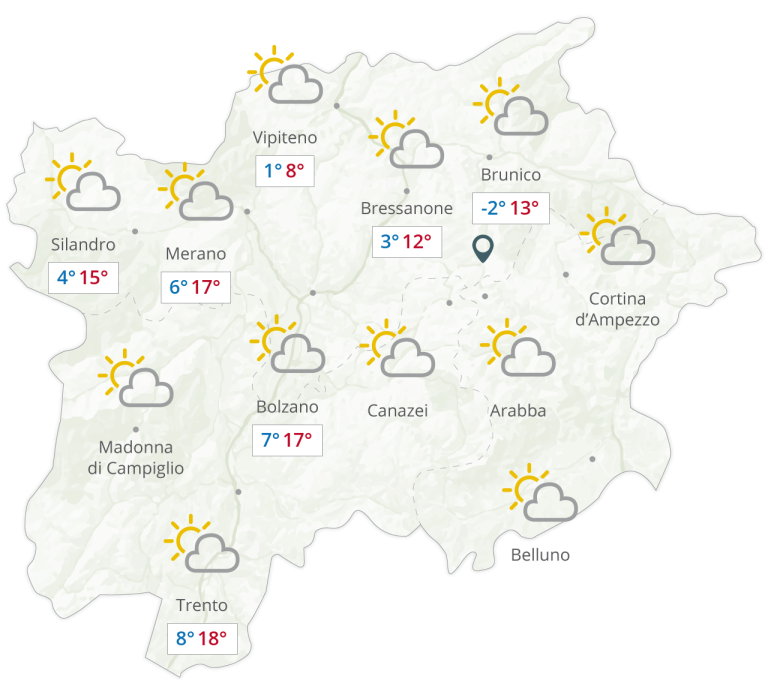 The weather
Sunny weather, cloudless sky. High temperatures up to 7°/14°.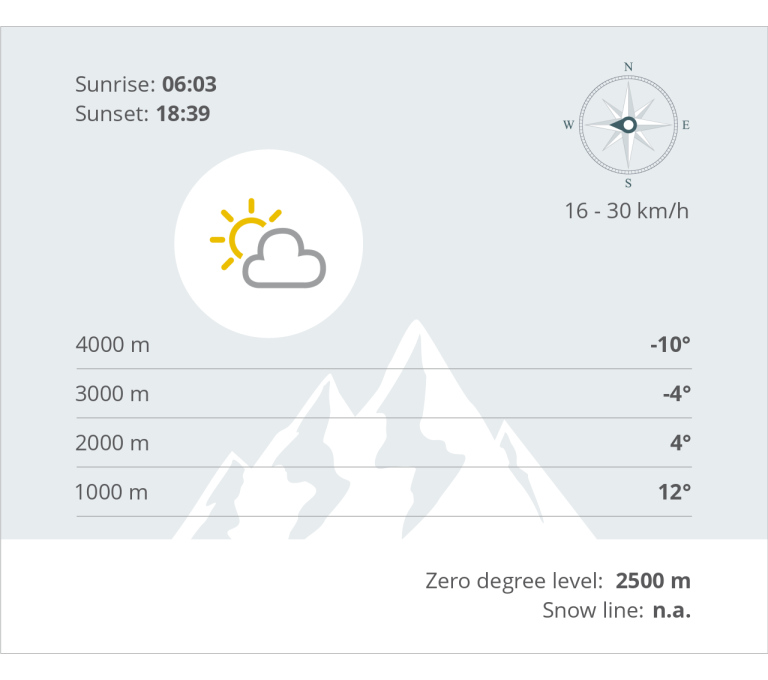 Mountain weather
Very good conditions with mild temperature.
Tomorrow 18th of Feb 2019
Sunshine: High pressure conditions over Central Europe.
The weather
Sunny from the morning till the evening, clear sky. Highest temperatures from 7° to 13°.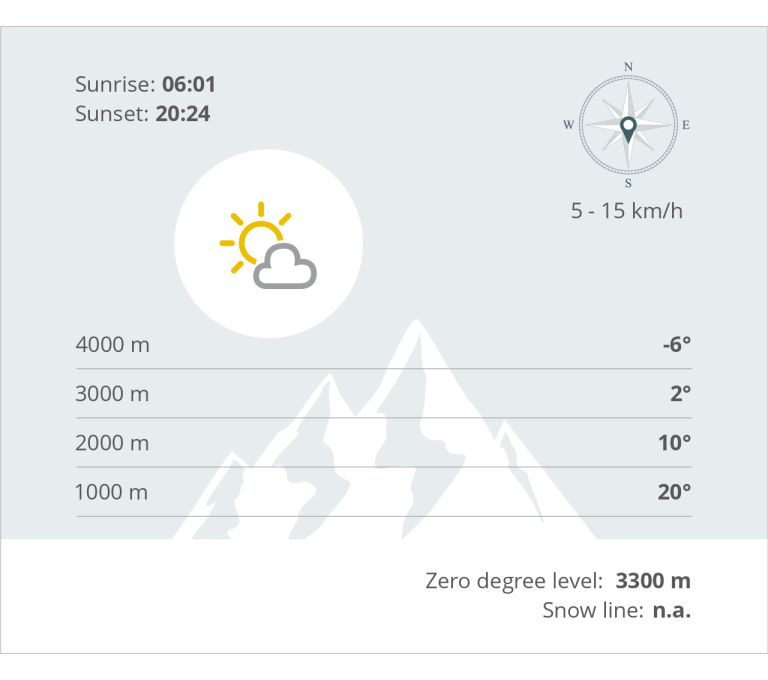 Mountain weather
Excellent visibility on the mountains, clear sky. Mild conditions, zero degree level around 2800 m.
tuesday
19
Sunny
max: 12°
min: -10°
wednesday
20
Partly cloudy
max: 11°
min: -9°
thursday
21
Cloudy
max: 11°
min: -8°
friday
22
Partly cloudy
max: 15°
min: -8°