Today 27th of June 2019
Peak of heatwave: High pressure conditions.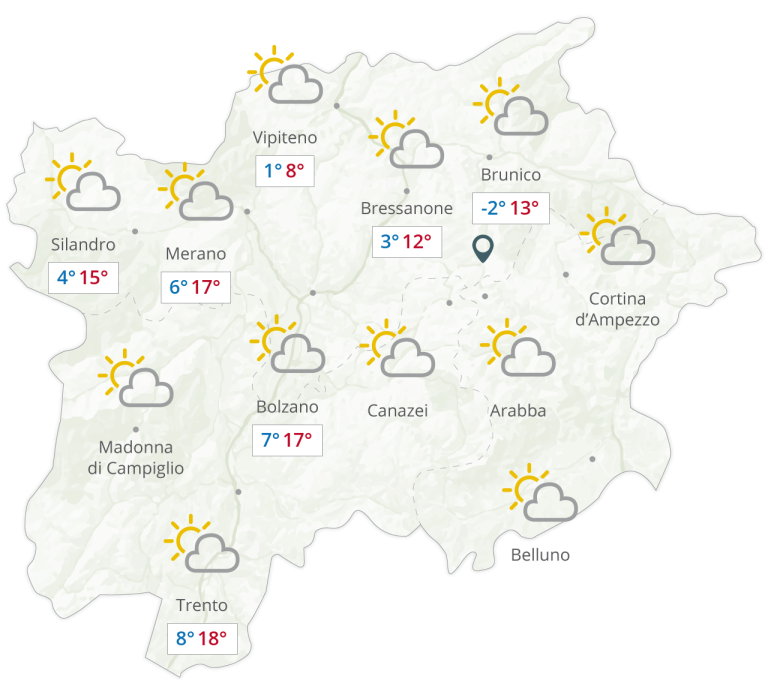 The weather
Sunny weather with Föhn in some valleys. In the afternoon few harmless clouds. High temperatures between 32° in Toblach and 39° in Bozen.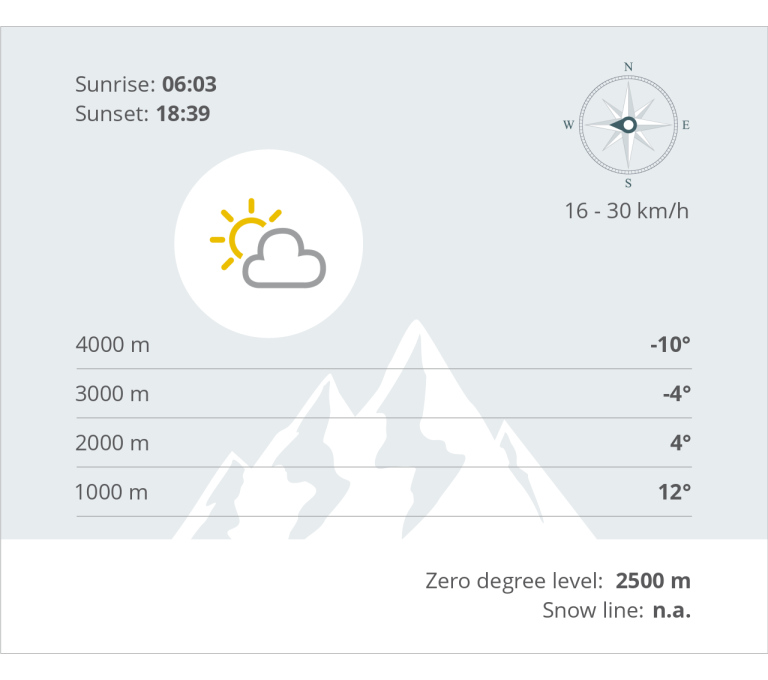 Mountain weather
On the mountains very warm. Mostly sunny, on the eastern alpine crest some cumuliform clouds.
Tomorrow 28th of June 2019
Sunny and hot: High pressure with hot air.
The weather
Very sunny weather, only a few clouds. Maximum temperatures from 30° to 38°.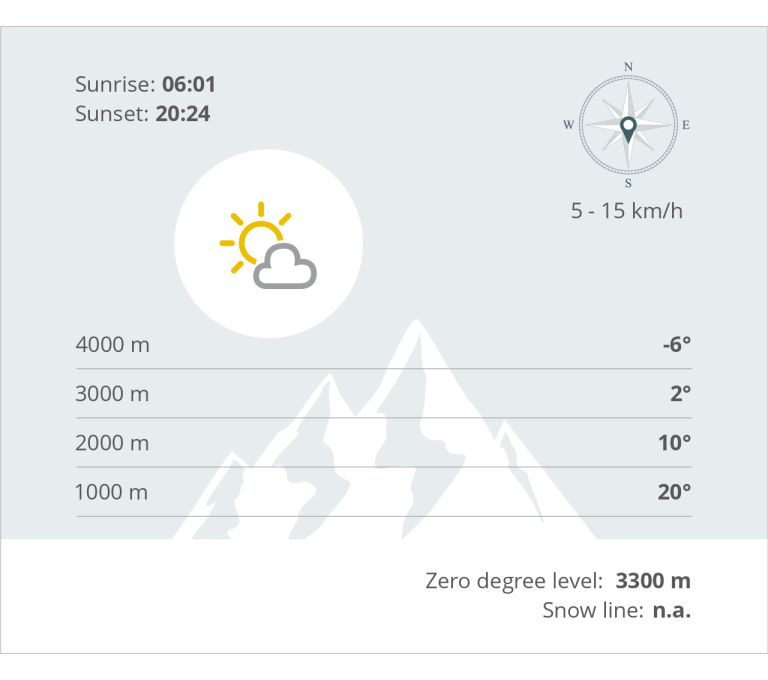 Mountain weather
Sunny conditions on the mountains, few cumulus clouds. Temperatures are slightly lower, but remain very high for the season.
saturday
29
Sunny
max: 35°
min: 12°
sunday
30
Partly cloudy
max: 36°
min: 12°
monday
01
Partly cloudy
max: 36°
min: 12°
tuesday
02
Cloudy
max: 36°
min: 13°