Today 18th of Oct 2018
Sun and clouds: A high pressure system lies over eastern Europe, a low pressure system is situated in the Mediterranean. The Alps are in between.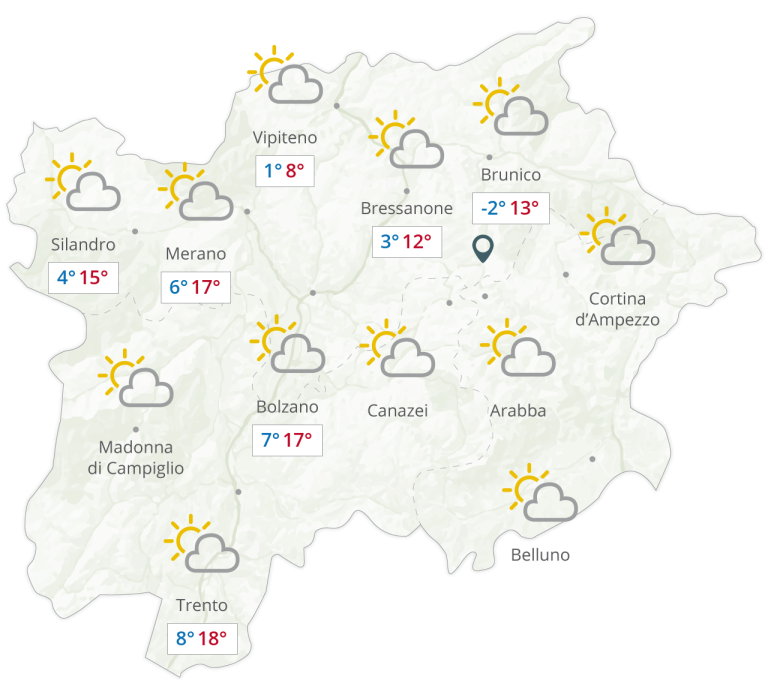 The weather
Quite sunny with some high clouds. High temperatures between 16° and 21°.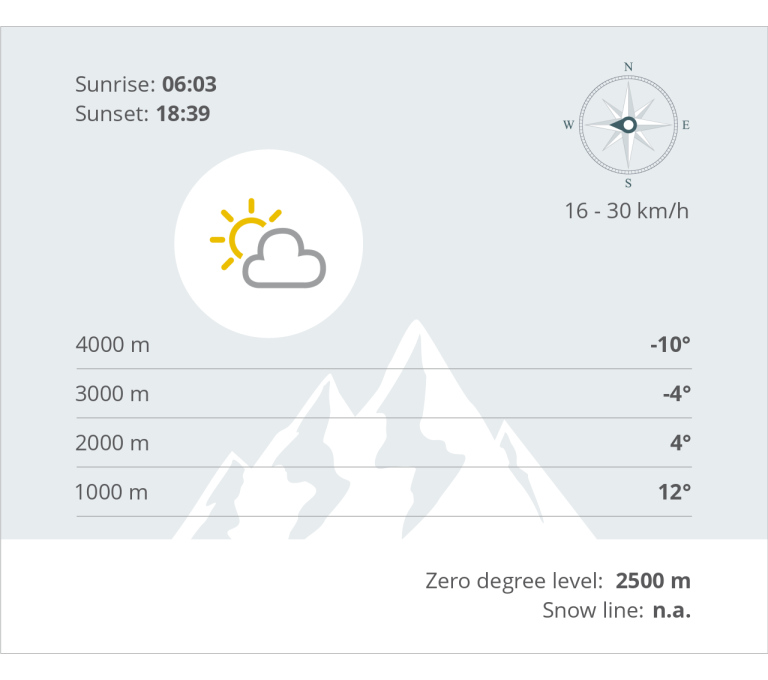 Mountain weather
Quite sunny with some cirrus clouds moving through.
Tomorrow 19th of Oct 2018
Lots of sunshine: High pressure conditions lead to calm autumnal weather.
The weather
All over the region very sunny, often also clear sky. In the morning local fog is possible, in the afternoon some cirrus clouds can move through. After a fresh morning the temperatures will reach 16° to 22°.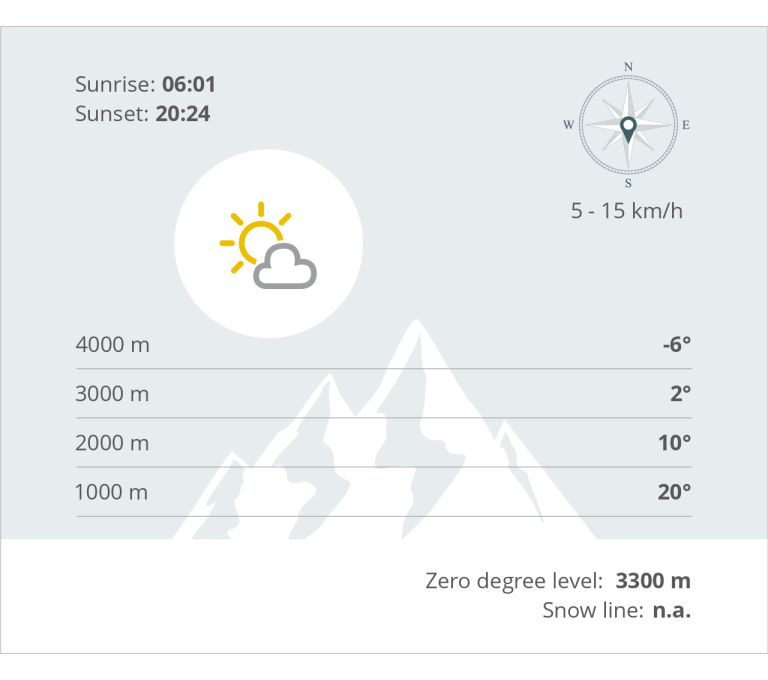 Mountain weather
Great conditions on the mountains. Lots of sunshine with only some cirrus clouds.
saturday
20
Partly cloudy
max: 23°
min: 2°
sunday
21
Partly cloudy
max: 22°
min: 2°
monday
22
Partly cloudy
max: 21°
min: 1°
tuesday
23
Partly cloudy
max: 20°
min: 1°